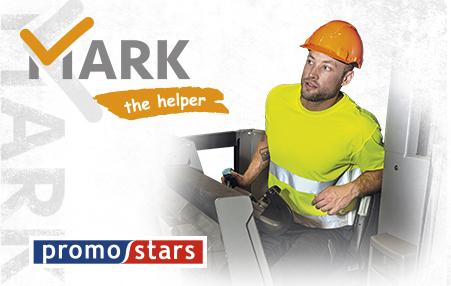 As part of the "Partnership for Safety" campaign, we would like to present you high-quality Promostars workwear from the Mark the Helper line.
Mark the Helper is a collection that has been designed for professionals. The clothes are comfortable for employees and are made of the highest quality, durable and breathable materials, which guarantees the durability of the clothes.
In the Mark the Helper collection you will find specialist hi-vis clothing compliant with the EN ISO 20471: 2013 / A1: 2016 standard.
For more information about the products, please contact our sales representatives or on the Mark the Helper website.