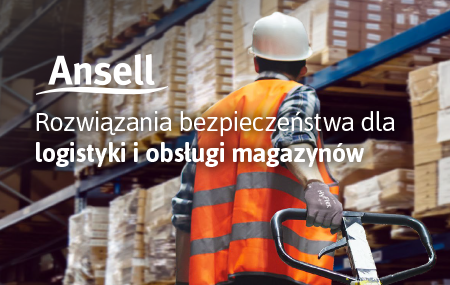 From distribution centres to cold storage facilities and dry goods stores, warehousing involves the temporary storage of goods in the supply chain. Whether handling sharp objects or lifting and handling boxes, workers are exposed todifferent hazards each day.
Together with our partner - Ansell, we have made a catalog of solutions dedicated to employees of the logistics and warehouse industry. Right hand and body protection will ensure safety and increase the efficiency of warehouse personnel.
Catalog - Warehousing & logistics hazards & solutions
For more information about the products, please sent an e-mail via B2B@robod.pl or contact our sales representatives.