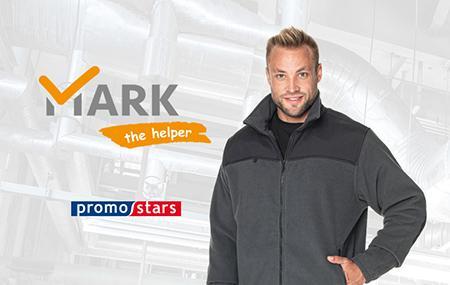 Mark the Helper is certified workwear and protective clothing.
The Mark the Helper collection includes classic clothing models that are the basis of workwear for employees. This clothing meets the relevant standards, thanks to which it will also work in specific working conditions.
In the autumn-winter edition of the Mark the Helper line you will find men's warm workwear sweatshirt made of microfleece – Guard.  This sweatshirt provides thermal comfort to employees on colder days. It has reinforcements on the elbows and shoulders, as well as an anti-pilling and water-repellent fabric finish which prevents water from gathering.
For more information about the products, please sent an e-mail via B2B@robod.pl or contact our sales representatives.