"If there is something we are not able to do more effectively, cheaper and better than our competitors, there is no sense in doing it by ourselves. We should employ somebody else who will do it better." 
Henry Ford

Outsourcing (outside-resource-using) means using external resources.
It consists in commissioning an external specialist company to carry out tasks, functions and processes.
Under outsourcing contracts ROBOD S.A. takes over certain employer's duties associated with Safety at Work (supplies, logistic and consultancy) while the Client uses its human and production resources to carry out its main line activities.
The service guarantees:
conducting a specialist audit in the field of equipping employees with working and protective clothing as well as personal protective equipment, taking into account the hazards occurring at individual workplaces    

creating a logistics base    

keeping employee files (optional)    

planning equipment with work clothes and personal protective equipment    

conducting a detailed analysis and monitoring of health and safety expenses Effective management of personal protective equipment.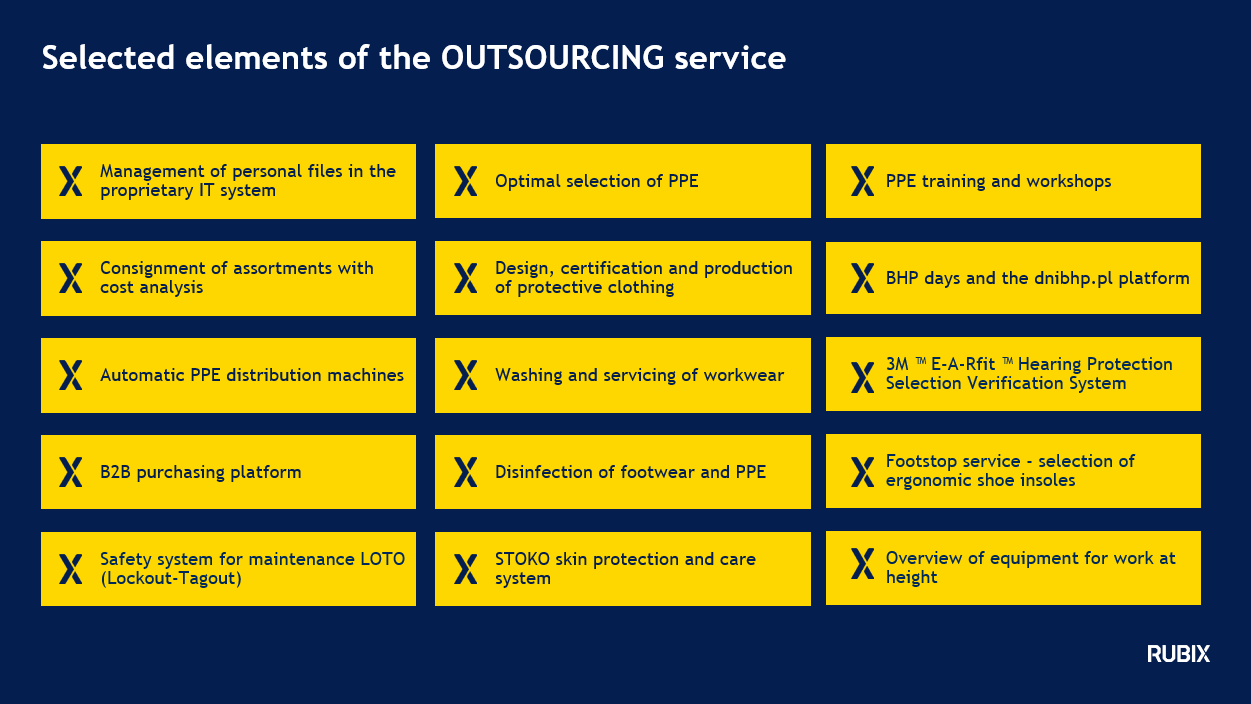 More information:
e-mail: outsourcing@robod.pl
tel: +48 600 954 570